Normal
No Lights
Orange Blinking
Red Blinking
Red Solid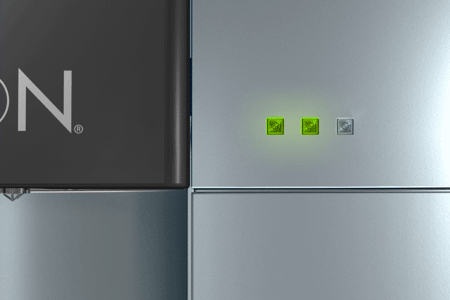 Normal Operation
These LEDs indicate that the ION Water Cooler is in normal operation and will dispense water. Enjoy!
The third square is the light sensor (ALWAYS unlit) and is one way that the ION exceeds all Energy Star ratings.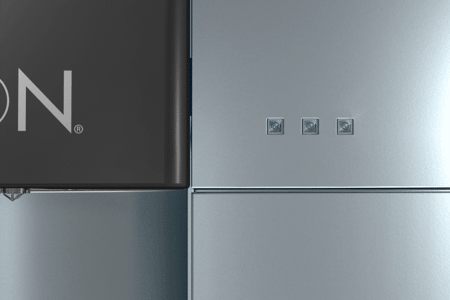 No LED Lights
No LED lights on the ION Water Cooler indicates no electrical power. Check the Power Cord connection at the electrical outlet. This should be a GFCI outlet (ground fault circuit interruption) and you can quickly check to see if the fuse has tripped.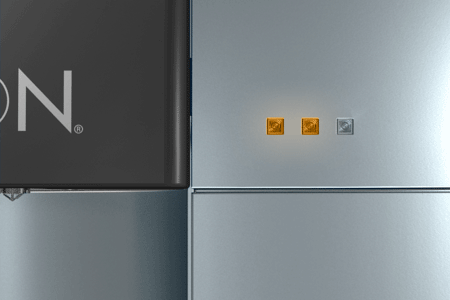 2 Orange Blinking LEDs
You had a power outage and the ION did not automatically reset. Please call 303.801.7031 and we can walk you through the simple steps to get back to normal operation.
Feel you can reset the ION yourself? Please grab a cup and follow these steps.
Unplug the ION and wait 10 seconds.
Plug the ION back in and wait for the 2 Orange Blinking LEDs to come on.
Press the Cold button 1 time.
Press the Hot Safety button (small button on the far left of Touch Panel) 1 time.
Press and hold the Hot button until hot water is dispensed.
Press the Hot Safety button 1 time.
Wait and the LEDs will turn green and the blue light will come on under the faucet cover.
Dispense all temperature types to make sure all are operating. Enjoy!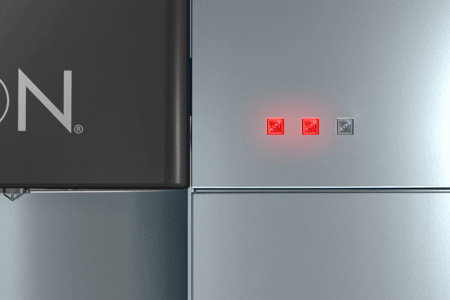 2 Red Blinking LEDs and Beeping Sound
If any of the Touch Panel buttons is pressed more than 20 times in 1 minute or if any Touch Panel button is held for more than 2 minutes, the software will prevent further dispensing. To reset the ION, simply unplug for 10 second and reconnect power OR open the Filter Door and press the Filter Reset button until you hear a beep.
This does not reset the settings and timer in the Pure Filter Alert Monitor.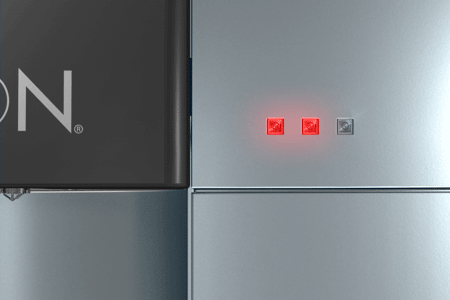 2 Red LEDs Solid
This indicates that the filter inside the ION Water Cooler needs changing. If you see these lights, please don't worry! We have you on the schedule for your Annual Filter Change and Service, and will get you set up for another year or 1500 gallons of use - whichever comes first.