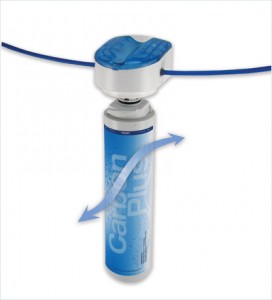 The perfect solution for fresh and pure water for your plumbed in coffee machine and ice makers!
The EZ Water System is professionally installed under your break room sink, behind your ice maker or other discrete area to ensure that you have the highest quality water for your coffee and ice at all times. The NSF 42 & 53 certified CarbonPlus Filter is the key to this system and is maintained in your service plan with ClearView Water.
Looking for coffee service for your office? We'll happily introduce you to the local company that we have referred for years.
Call 303.801.7031 today to start your service!