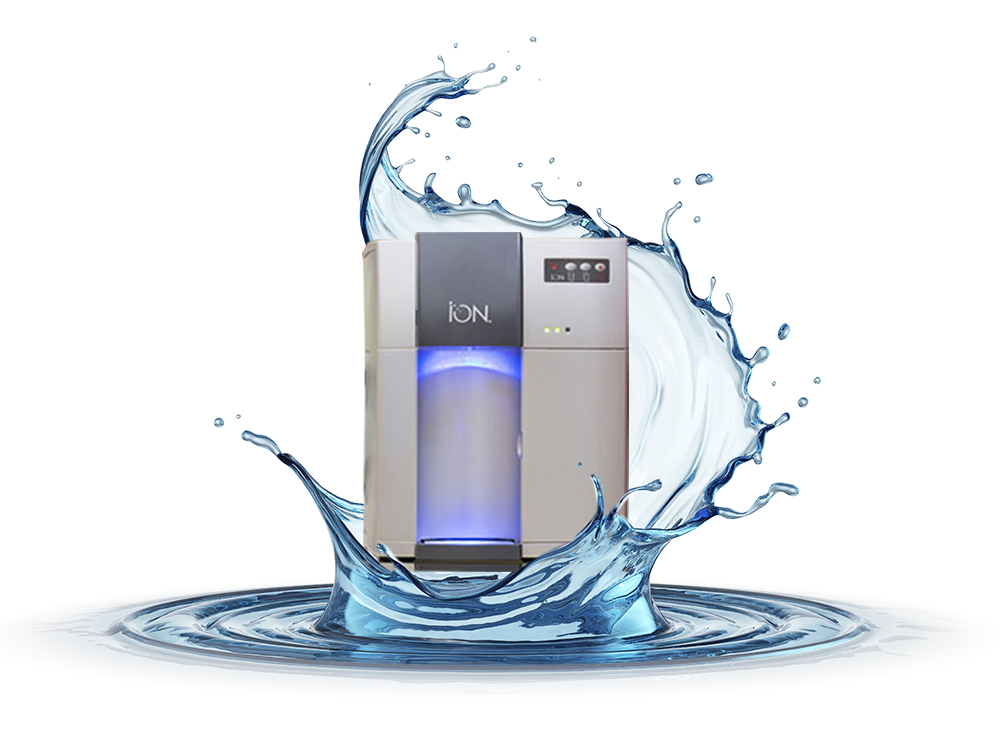 Cancel Your Bottled Water Delivery Service and Start Saving!
Clean water is essential for a healthy life. The ION Water Cooler provides an easy solution, with a button that dispenses instantly filtered cold, hot, ambient, or sparkling water. Add a lime, lemon or flavored water enhancer to our filtered water and you have the healthy alternative to soft drinks. Our filters are NSF 42 & 53 certified, ensuring that your water is always fresh and free from plastic bottles. It's good for you and the environment and it looks great too!
Say goodbye to the hassle of buying and disposing of plastic bottles and switch to a filtered water solution today!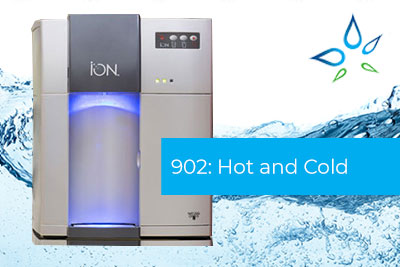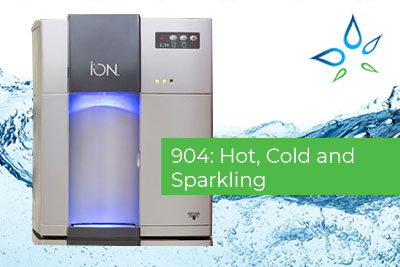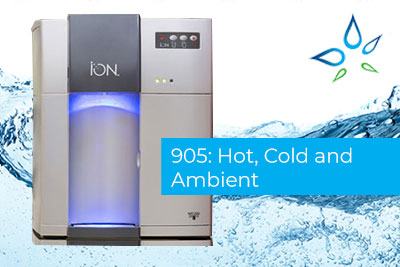 Countertop Dimensions (WxDxH)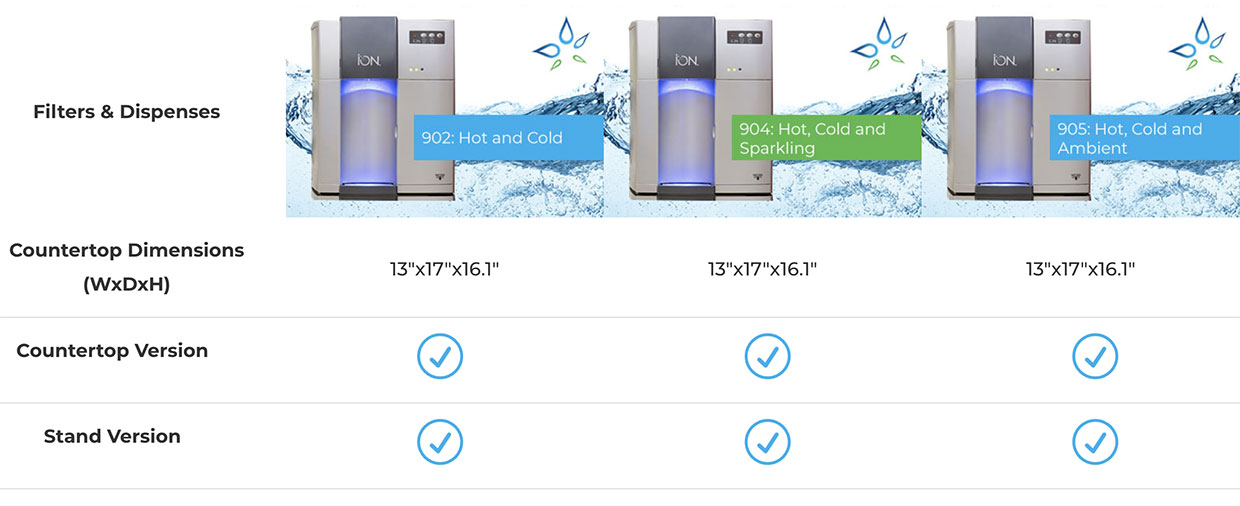 ION Water Coolers are the perfect solution for clean, filtered water for your office or business. Enjoy an endless supply of cold, hot, ambient or sparkling water with just the press of a button, with the added benefits of being bottle-free and freshly filtered.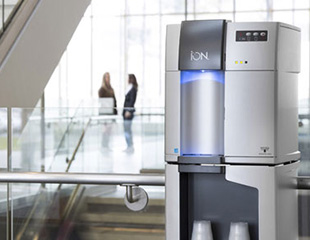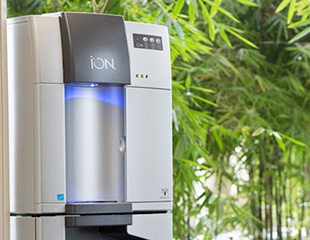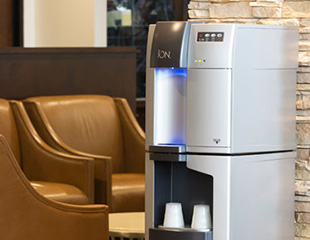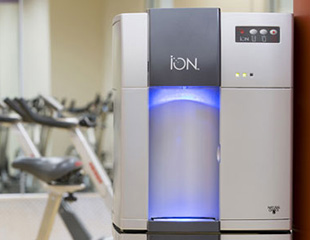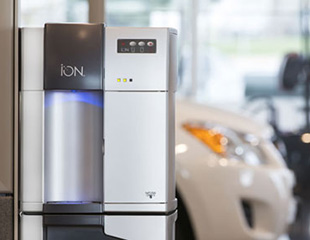 InstaChill™
Every glass is freshly filtered and instantly chilled in a Sealed Water Pathway, where air never contacts the water supply.

Cooling Capacity
Ice cold filtered water at the touch of a button! The ION makes sure that it's 32 (degrees symbol) or colder.

RapidHot™
Tea, cocoa, and even instant soups are delicious with piping hot, freshly filtered water.

Ambient or Sparkling Water Option
Indulge your healthy lifestyle with the healthy alternativie to soft drinks. Perfect with juice, a twist of lemon or lime.

Pure Alert Filter Monitor
When the green lights turn and stay red, it is time for your Filter & Service Change and rest assured – you're already on our schedule!

Save Energy
Why run an appliance when the building is empty? ION's SleepMode™ reduces energy consumption on evenings and weekends.

Compact Size
ION fits anywhere. On your counter or on a stand.

9" Dispensing Height
Easily fill cups, carafes, coffee pitchers and water bottles.

Hygienic Design
ION's Sealed Water Pathway dispenses freshly filtered water from a recessed and sanitary faucet.
ION LED Guide to Common Error Messages
Normal Operation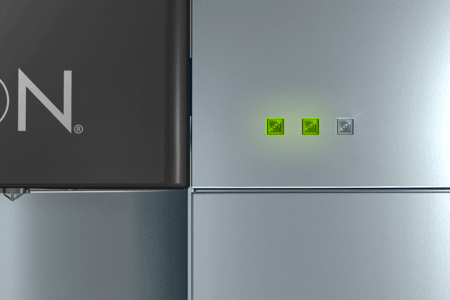 These LEDs indicate that the ION Water Cooler is in normal operation and will dispense water. Enjoy!
The third square is the light sensor (ALWAYS unlit) and is one way that the ION exceeds all Energy Star ratings.
No LED Lights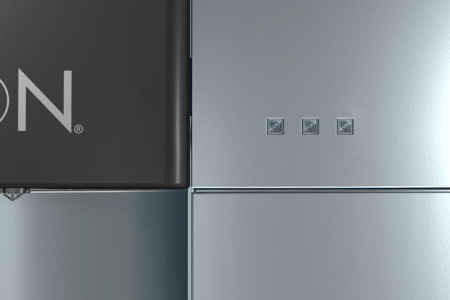 No LED lights on the ION Water Cooler indicates no electrical power. Check the Power Cord connection at the electrical outlet. This should be a GFCI outlet (ground fault circuit interruption) and you can quickly check to see if the fuse has tripped.
2 Orange Blinking LEDs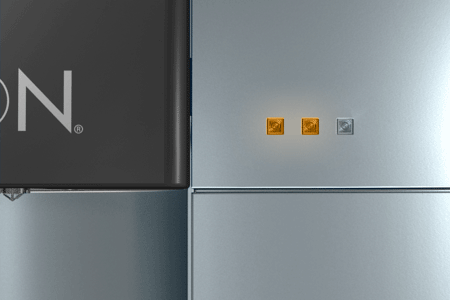 You had a power outage and the ION did not automatically reset. Please call 303.801.7031 and we can walk you through the simple steps to get back to normal operation.
Feel you can reset the ION yourself? Please grab a cup and follow these steps.
Unplug the ION and wait 10 seconds.
Plug the ION back in and wait for the 2 Orange Blinking LEDs to come on.
Press the Cold button 1 time.
Press the Hot Safety button (small button on the far left of Touch Panel) 1 time.
Press and hold the Hot button until hot water is dispensed.
Press the Hot Safety button 1 time.
Wait and the LEDs will turn green and the blue light will come on under the faucet cover.
Dispense all temperature types to make sure all are operating. Enjoy!
2 Red Blinking LEDs and Beeping Sound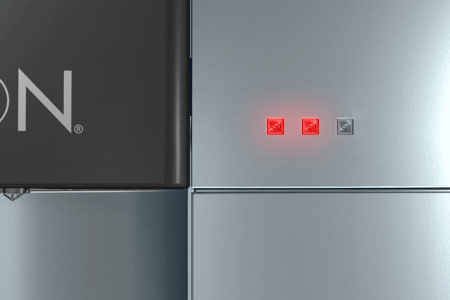 If any of the Touch Panel buttons is pressed more than 20 times in 1 minute or if any Touch Panel button is held for more than 2 minutes, the software will prevent further dispensing. To reset the ION, simply unplug for 10 second and reconnect power OR open the Filter Door and press the Filter Reset button until you hear a beep.
This does not reset the settings and timer in the Pure Filter Alert Monitor.
2 Red LEDs Solid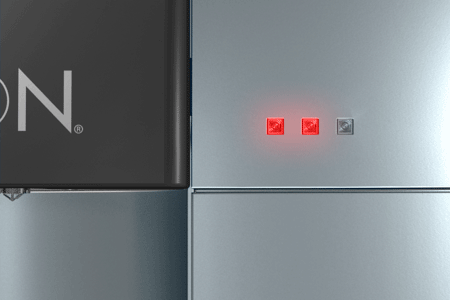 This indicates that the filter inside the ION Water Cooler needs changing. If you see these lights, please don't worry! We have you on the schedule for your Annual Filter Change and Service, and will get you set up for another year or 1500 gallons of use – whichever comes first.

Download the ION Water Cooler Brochure
Download the ION Water Cooler brochure for more information.
Read Our FAQs
Frequently asked questions about our products and services.
Bottled Water is Not Necessary.
Bottled Water is stored in hard plastic containers made from BPA (Bisphenol-A) for days, weeks or even months before it is finally used. Independent studies continue to prove that prolonged exposure to BPA can lead to numerous serious health effects.
Bottled Water is stagnant water. Not only can high counts of bacteria be found in Bottled Water, but bacteria build up can also be found in the storage wells of water coolers.
You and your Customers deserve better.
Cancel Your Bottled Water Delivery Service and Start Saving